2019/9/26 - 2019/9/29TOKYO, SHIBUYA
BIZREACHWORLDHACKATHON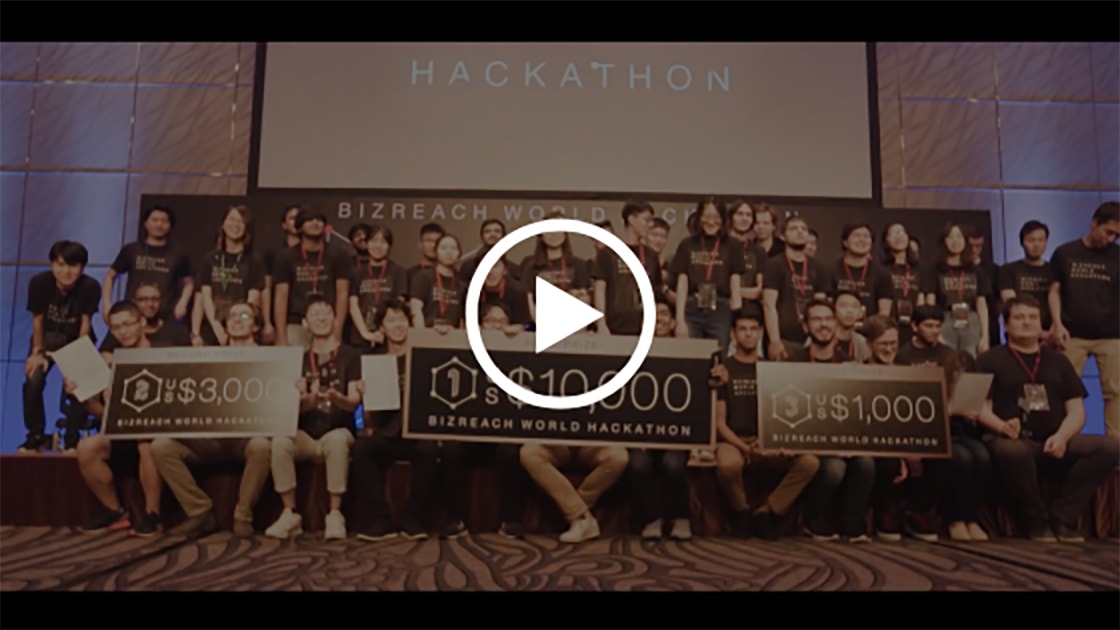 At the BizReach World Hackathon, university students compete in teams against each other to win a prize money of up to USD 10,000.
The event will be held in Shibuya, Tokyo and gather the best students from around the world. Feel the joy of "monozukuri" (the Japanese spirit of craftsmanship) in teams and the joy of engineering.
Participation fee, accommodation and transportation (incl. flight tickets) will be covered by BizReach.
The most talented engineers of our company are waiting to get challenged by you.
HACKATHON THEME
Use the specified github repositories data (Java based repositories),
to solve a coding challenge that will be revealed on the day of the Hackathon.
1ST PLACE$10,000
2ND PLACE

$3,000

3RD PLACE

$1,000
OTHERS
Participation is free
Transportation and accommodation is covered by BizReach
08.16 FRI2nd Registration Deadline
(For visa-free applicants only)

09.26 THUWelcome party

09.27 FRIOpening ceremony,
Hackathon

09.28 SATHackathon

09.29 SUNPresentation and judging, Closing party

09.30 MONReturning home
STEP 01
Registration Online registration is closed.
Apply by providing all the mandatory information. In case you wish to participate as a team, please apply individually first.
STEP 02
Take the online code challenge and submit your CV.
After confirmation of the registration, follow the link provided in the email in order to participate in the online coding challenge. Solve the coding challenge before the indicate deadline. Even if you apply as a team, please note that each member has to complete the online coding challenge.
STEP 03
Wait for your invitation to the Hackathon event
The coding test result will be sent to you and inform you about whether you are selected for participating in the finals or not.
STEP 04
Attend the Hackathon in Tokyo from September 26th - 29th
REQUIREMENTS
Being currently enrolled in university studies
(no requirements regarding grade or school year)
Being able to participate at all days of the Hackathon in Tokyo
ABOUT US
Our mission is to "expand the options and possibilities of the world with the power of the Internet". We are a tech company that solves social issues using data and technology.
Since our establishment in 2009, we have expanded our business starting from the HR Tech industry, and have launched multi-sector businesses, such as in the productivity improvement or in the business succession (M&A) sector. We will continue creating new businesses based on technology and aiming to create new value as well as developing cutting-edge technology.
MORE INF

O